This machine tool is mainly used for processing various kinds of short shaft and disc parts, which can turn all kinds of thread, arc, cone and the inner and outer surface of the turning body, and can meet the requirements of high-speed cutting of ferrous and non-ferrous metal materials. It is suitable for plumbing equipment, valves, electrical appliances, instruments, automobiles, motorcycles, bearings and other industries parts processing. It has the advantages of high speed, efficiency and reliability, good consistency of processing parts and less influence by human factors.The machining accuracy can reach IT 6 ~ 7 level.
Features of Flange Machine
It only takes 1 minute and 30 seconds to process the flange of diameter 65 with high efficiency, including two end faces, water line, outer circle, inner hole, borehole and two-sided chamfering, and the single shift productivity can reach 40 pieces/hour *3.45kg/ piece =1104kg.
It is suitable for 24-hour continuous processing and stable production of qualified products.
Reducing labor intensity, an operator can watch 2~3 sets of equipment at once.
Reduce floor area of the processing workshop, logistics cost, and avoid the surface collision caused by the interprocess logistics.
Reduce labor and management costs substantially and enhance the core competitiveness of enterprise.
The Advantages of Flange Machine
Low labor cost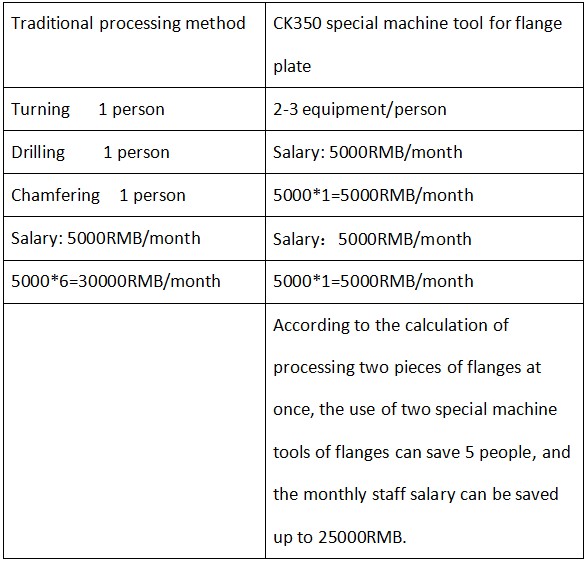 High processing efficiency (take the 6-inch flange plate of high neck carbon steel as an example)

Low tool cost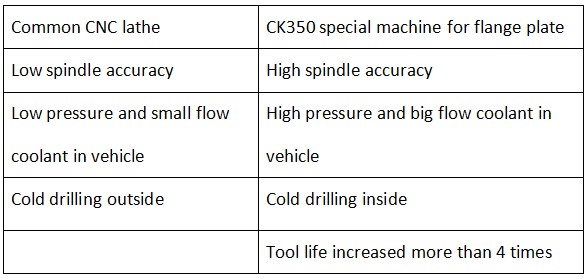 Low logistics cost

Low refection rate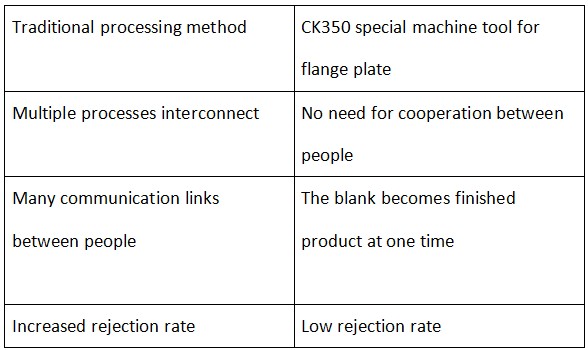 Beautiful appearance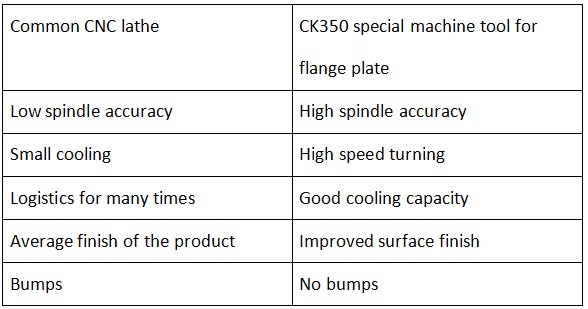 Less occupied area of equipment

Technical parameters of Flahge Machine